Welcome to Haywood House
A new senior living community in Newton, MA
Haywood House offers income-restricted apartment rentals to seniors aged 62 years or older. The property consists of 55 one-bedroom units in a brand new 4-story building with an elevator. The community features contemporary design and exceptional amenities in a convenient location.
Please note all members of household must be 62+.
Join Our Community!
Haywood House is now accepting applications.
Learn more and download or request an application below.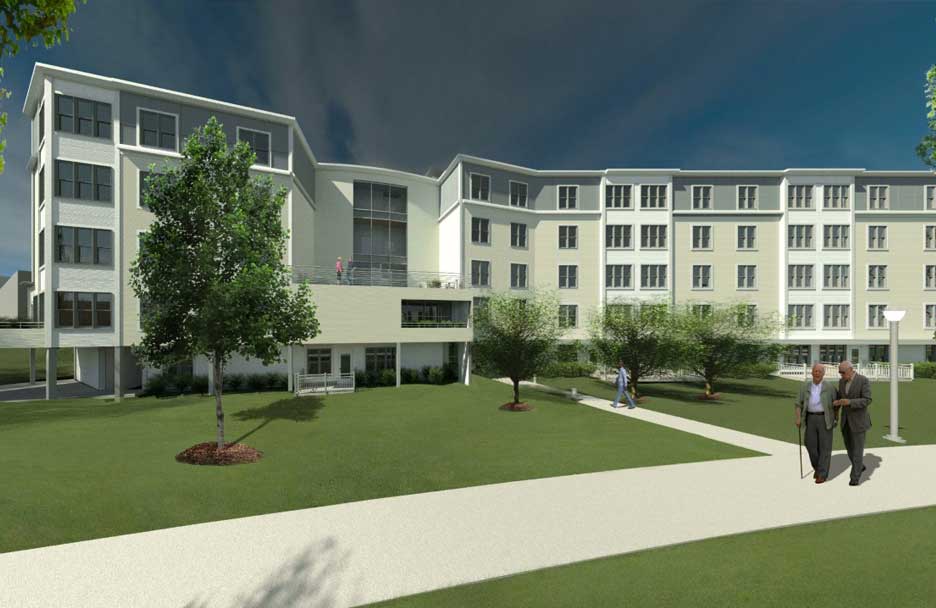 Property Features
Heat & Hot Water Included
Elevator
Modern Fixtures & Design
Stylish Low-Maintenance Flooring
Quality Cabinetry & Windows
Community Center and Library
Common Studio Outdoor Seating Areas
Energy Star Appliances
Dishwasher & Microwave
Central Laundry
Cable & Internet Ready
Emergency Maintenance
Fitness Center
You'll love our location in Newton's Nonantum Village neighborhood, convenient to the Mass Pike (I-90) and close to Newton Corner and Watertown Square.
Application & Eligibility Information
Haywood House offers one-bedroom apartments for seniors at several income levels, based on area median income (AMI).
Maximum

Gross Annual Income for Eligibility (per household size)
AMI
One Person Household
Two Person Household
30%
$29,450
$33,650
60%
$58,920
$67,320
99%
$98,200
$112,200
No asset limit – income on assets can be included.
Minimum Income and Rental Rates
AMI
Minimum Income
Monthly Rental Rates
30%
N/A
*Income-based
60%
$47,340
$

1,521

99%
$59,580
$

1,929
HOUSING VOUCHERS ACCEPTED
*Applicants for the 30% AMI PBV units must meet criteria and eligibility for subsidy assistance provided by CBH, FCF, or meet the homeless or at risk for homelessness set-aside designation and eligibility through Metro Boston Housing except for one available 30% unit.
Application Process
Haywood House is now accepting applications. Please complete and submit your application today.
Request an Application
To request an application be mailed or e-mailed to you, please contact us and be sure to include your full name, address, telephone and e-mail. 
EMAIL: [email protected]
CALL: (617) 209-5220 | Relay 711
Submit Your Completed Application
Email: [email protected]
Mail: Haywood House
c/o Maloney Properties, Inc.
27 Mica Lane, 3rd Floor
Wellesley, MA 02481
For more information or if you or a family member has a disability or limited English proficiency, and as a result need assistance completing the application and/or require any assistance during the application process, please e-mail us or call (617) 209-5220 | Relay 711.